Recently, we found that Jwell posted our photos of corrugated pipe machine to its website without any formal authorization from ZhongyunTech. We are very shocked about this immoral & illegal behavior. It indeeds confused public and mislead customers.(please refer to screen-shots below)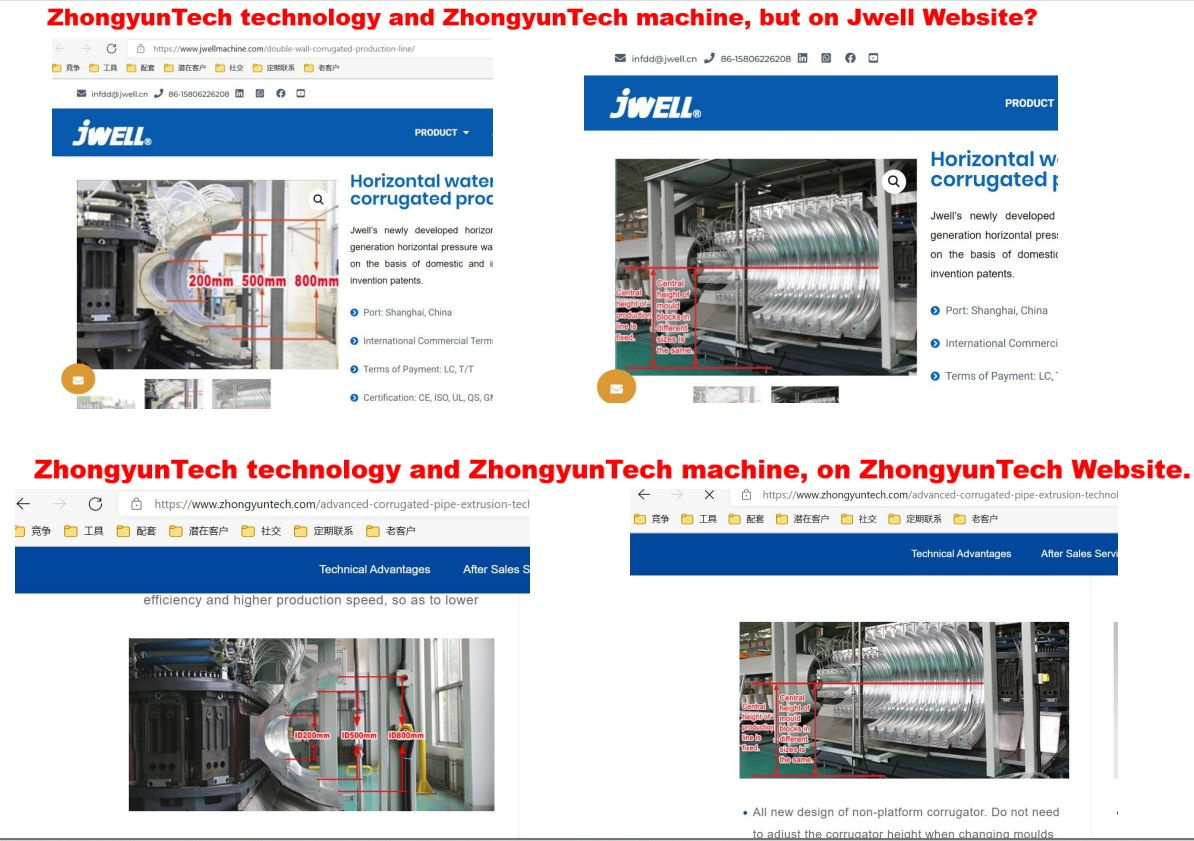 It is worth mentioning that this is not the first time Jwell plagiarized the fruits of our labour. As early as last July, Jwell had stolen a photo from ZhongyunTech and then advertise it to global clients to say it was a Jwell machine. These are deceptive advertising! (please refer to screen-shots below)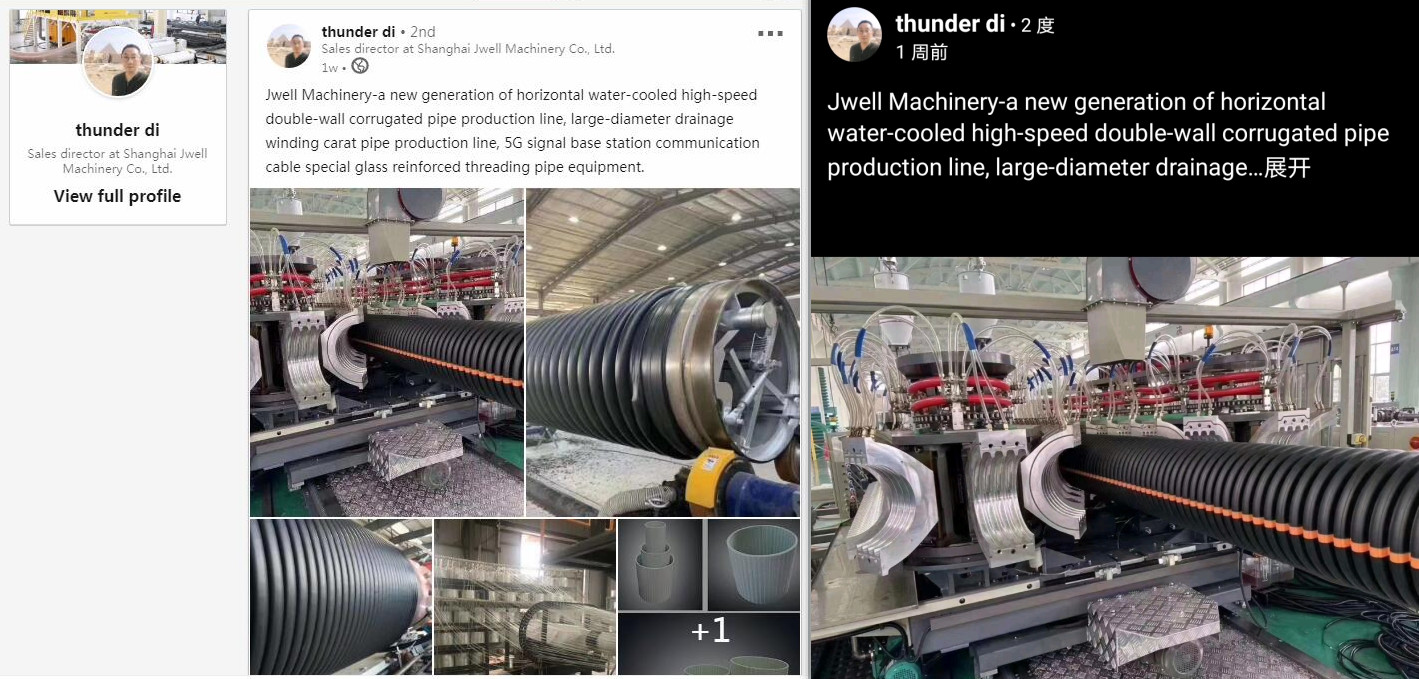 Based on it, ZhongyunTech makes the following statement:
1. ZhongyunTech has never authorized any companies like Jwell, to use our photos of machine and technology. The photos of our product used for promotion are all developed by ZhongyunTech;
2. ZhongyunTech strongly condemn Jwell's plagiarism behaviors. We urge Jwell to stop doing such a dirty thing, as it shows the poor ethics of Jwell to the world.
ZhongyunTech has focused on corrugated pipe machinery since 2000. With its great innovation vitality, ZhongyunTech has won trusts of professional customers in more than 40 countries around the world. Everything is the precious fruit of all the 280 ZhongyunTech People for all these 22 years.
But Jwell has repeatedly stolen the fruits of Zhongyun people's labor…
ZhongyunTech will keep the right to take legal action over it. And, sincerely hope the pipe manufacturers all over the world will not be cheated by Jwell.